"My Hip Replacement Book Saves You Months Of Time, Pain And Frustration"
Finally, A Six Now Seven Times Hip Replacement Veteran
Tells You Everything You Need To Know About
Before, During And After Your Hip Replacement Surgery
The Best Hip Replacement Surgery Patient Advice. You Owe It To Yourself To Read On


You will get the standard one size fits all hospital handout advice from your Doctor, but the Hip Replacement Book is from someone  who's been through the whole hip replacement surgery and revision multiple times.

No Less Than 1, 2, 3, 4, 5, 6, 7 TIMES!           STOP PRESS AS OF JANUARY 2014 NOW 7 TIMES.


So what can you expect after your hip replacement surgery? You'll find , sitting, standing dressing, washing, walking, preparing food, getting up and downstairs, relaxing and sleeping, all require incredible effort. Everything takes twice as much time. Going shopping is out of the question. Even putting on your shoes and underwear is a major challenge. Your whole life will be turned upside down. You need to overcome the difficulties as quickly as possible.

I know exactly how you feel right now, if you are waiting for hip surgery. Your head is spinning with apprehension, and so many questions. I've got every aspect covered.

For example, making a cup of coffee is easy, but you can't carry it anywhere! You'll have to stand in the kitchen to drink it. Unless you know my handy tip!

You'll be physically wrecked before the day begins. In addition to this, you can't drive your car, and have to rely on someone else for the most basic eveyday tasks. You need to be prepared mentally and physically.

I've found this book extremely useful and I recommend it to my Physiotherapy patients. Well worth a read if you're about to have surgery. Jayne W. Physiotherapist
A Letter From The Author Of The Hip Replacement Book
Hi I'm Ingrid Flynn,
And yes, that is me in the video and on the cover of my hip replacement book.
If you are here because you, or someone you love is due for a hip replacement surgery, you are in the right place.
It is a wonderful procedure, and if you are suffering from painful arthritis or painful, limited hip joint movement, it will restore you to full working order!
I know, because I've been through it seven times. I did say seven times, with two original hip replacements and five revisions. That's why I'm well qualified to be your hip replacement expert. Nothing beats personal experience, and I will be your one stop for hip replacement information.
I decided to write my Hip Replacement Book, and to take you by the hand and walk you through the whole process. I had one simple aim, based on my own experience, to give you
 

The Best Hip Replacement Surgery Patient Advice
Let me say right now that I am not a Doctor, and this is not medical advice. It is purely and simply hip replacement advice, from the patient viewpoint. I'm just a hip replacement super-patient who has been through the process for a record number of times.
I've collected all of my first-hand preparation, recovery accounts, secrets, tips, hints, breakthroughs and inspiration for you to discover in one easy place. I know this will help you speed back to normal life, because I have streamlined my own recovery seven times.

My Hip Replacement Book is for men and women. Because incredibly, my husband has also been through a synovectomy hip reconstruction.
That's why we are uniquely qualified to help you.
7 Hip replacements and revisions!
Kindest regards,
Ingrid

P.S. I've added three valuable bonus books too, I chose these because I know they will help you.

P.P.S. And of course there's my totally risk free guarantee.
Go ahead, order my book today, because I'm adding three valuable limited time bonuses. You can see what they are below. I'm so confident that you'll love the information, that I will give you my money back guarantee
I'm confident that you will be delighted with

The Hip Replacement Book, and my personal Best Hip Replacement Surgery Patient Advice


If not, just contact me within 30 days

and I will give you a full no questions asked refund and you can

KEEP ALL OF THE BONUSES!
This Is A Digital Book and So Are The Bonuses, So There's No Waiting For Snail Mail
Imagine being on crutches and a prisoner in your home for weeks. The first few months can be a real struggle.
The road to recovery is up hill all the way…Believe it or not, I've done it six times!
You really don't want to have such a wonderful surgical procedure, then fall down on your pathway to recovery.
You Need My Hip Replacement Expert Owners Manual
To Save Yourself Months And Months Of Frustation
PACKED WITH ESSENTIAL INFORMATION
OVER 12,000 WORDS
Getting upstairs, and downstairs, what's the secret rule
What you must never do after your Op
Easy eating and drinking-exactly where you want at home
Simple exercises to build your strength before and after your surgery
Getting in and out of your car and the everyday 'secret' thing you will need to do this
Showering, bathing and other bathroom tips
7 essential questions to ask your Surgeon before he operates
What your most important asset to recovery is
The answers to the 10 most important questions you need to know
Accidents and how to avoid them
The things to buy well before you go to hospital
What to wear for ease, comfort and convenience
Equipment and appliances you must have
7 essentials to take into hospital
Getting your home safe and ready for your return
..and hundreds more tips and solutions
You have no idea just how difficult it is to manage on crutches or walking sticks for a minimum of 12 long weeks.
I'm a busy wife, mum, and I also have a demanding teaching career.
I also know I may face similar hip replacement operations in the future. Up to now it's 1-2-3-4-5-6 in total.

Every Tip, Short-Cut And Breakthrough
I began to record my short-cuts, secrets, tips and tricks of exactly what helped me to recover and enjoy pain free mobility.
During My Marathon 7 THR Procedures
In the beginning, I had hours and weeks of frustation. You will too, unless you know what I know.
You'll discover everything in my ultimate Hip Replacement Book.
MY STEP BY STEP BY STEP HELP
Now that I have had six different hip replacements I would like to share this information with you.
If your Doctor has told you that you need immediate hip replacement surgery, you must read my Hip Replacement Book. This year there will be around 1,000,000 of these marvellous operations. Is yours coming soon? Would you like to make it as easy as possible?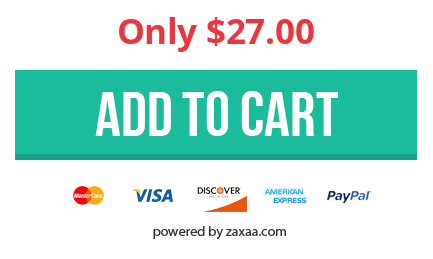 IMPORTANT WARNING
Most of what you can read about hip replacements on the Internet is sponsored by, or is on behalf of a prosthetic manufacturers, hospitals or particular Doctors. My Hip Replacement Book is totally independent and unbiased. I have not received any grants, advertising payments, or commercial consideration for researching or publishing my work. You can be sure that everything you read relflects my own experience as a genuine hip replacement super patient.
Ingrid Flynn Author
Save yourself hours of wasted time, get the benefit of unbiased experience. I have prepared for, undergone, and recovered from hip replacement surgery six times.
HIGHLY RECOMMENDED BY
www.TotalHip-Replacement.com
"Practical advice for every male or female hip replacement patient,
written by someone who's been through the whole thing six times"
MY HINTS, TIPS, ADVICE AND INSPIRATION
Let me say right here, I'm not a Doctor, and this is not a Medical Book! I'm not giving medical advice.

It's not about complex orthopaedic surgery techniques,
IT'S ABOUT YOU
It's just solid, practical, help, advice, and inspiration for men and women from someone who has been through the whole process six times.
3 STAR RECOMMENDED BY
www.HipReplacementGuru.com
"Ingrid Flynn has put together an excellent book from the hip replacement patient's point of view. She has had half a dozen Hip replacement and revision procedures."
My friends call me the Hip Replacement Test Pilot…
I WANT TO HELP YOU TO GET GOING AGAIN
You Must Get Ingrid's Ultimate Hip Replacement Book
Say Yes Now, And Get 3 Extra Valuable FAST Action Bonuses
Just Look At What I Am Including….
And One More……
And Here Is Your Third Big Early Bird Bonus
Just See Your Useful Bonuses And Value
BOOKS & BONUSES

TITLE

NORMAL PRICE

YOU PAY

SLEEP LIKE A PRO

$17

FREE

NATURE'S CURES

$22

FREE

DEALING WITH STRESS, NATURALLY

$24

FREE

HIP REPLACEMENT BOOK

$27

$27

ALL 4 BOOKS

EVERYONE ELSE PAYS $90

YOU SAVE $63

$90

You Only Pay

$27
You Can Be Reading My Hip Replacement Book In Moments
It's decision time! What are you going to do?
A) Carry on without my book, and struggle with every challenge.

B) Get my book now and take full advantage of my personal knowledge gained from six hip replacements
Yes, I'm Ready To Get My Copy Right Now
I want all 3 valuable BONUS books

I want to discover what you know about hip replacements

I know this offer will not last long

I want to give myself every advantage for my procedure

I like your 100% satisfaction guarantee

I need to know the whole picture before I start Best Hip Replacement Surgery Patient Advice

I want your personal Best Hip Replacement Surgery Patient Advice


I want to take download and take delivery and start reading now

I understand that the content is absolutely independent with no plugs for hospitals or products

GO AHEAD, JUST CLICK AND GET YOUR HIP REPLACEMENT BOOK NOW

Please Go Ahead Right Now And Own Your Copy

Our Payment System For Cards Or PayPal Uses A Secure Protocol

And Your Transaction Carries My My No Quibble 30 Day Guarantee
You will be delighted with my

The Hip Replacement Book


If not, just contact me within 30 days

and I will give you a full no questions asked refund and you can

KEEP ALL OF THE BONUSES!
http://www.amazon.co.uk/Childrens-Orthopaedics-Fractures-Michael-Benson/dp/0443064598
http://www.aoa.org.au/Home.aspx
http://www.wakehealth.edu/Faculty/Jinnah-Riyaz-H.htm